2020 ended really well for me. I have to say, I don't like COVID-19 one bit. Fortunately, it has allowed my family to spend a lot more time together. It has also allowed me to meet up with a bunch of other fantastic artists I would have never met otherwise. In turn, it's been giving me a whole slew of AMAZING projects with AMAZING artists!  
Starting with.....
The Dragonrage Preview Book!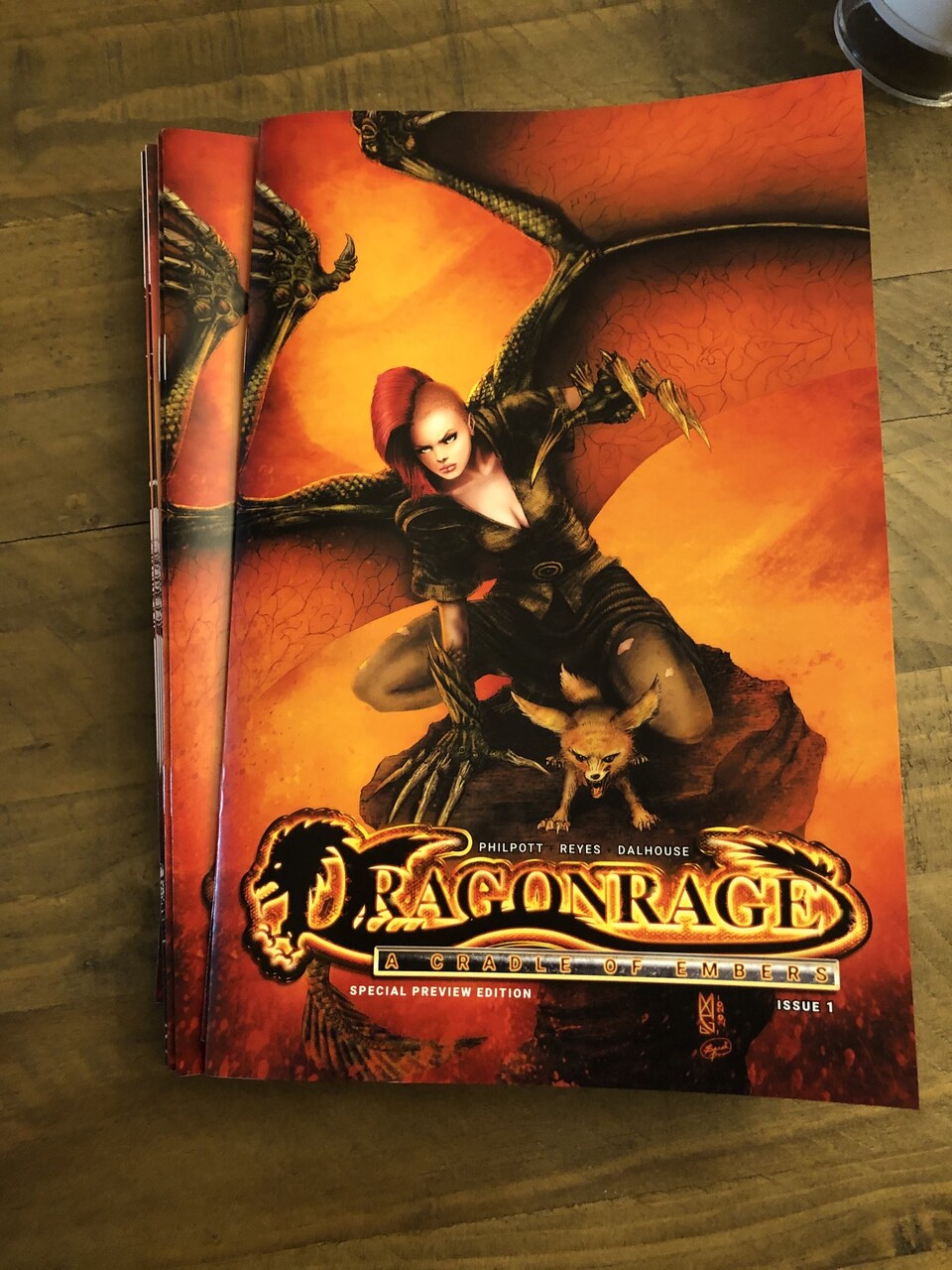 Dragonrage is a comic book coming to life in the very near future.
Nervously, I dropped some comments into a couple of live chats by some well-known indi-comic creators streams. I was looking to make connections and get some opinions about my coloring since I am not your traditional comic colorist.  What started as a pieces of fan art by penciler Mark Goldfine turned out to be the cover for Inker Jimmy Reyes and Writer Dave Philpot's new independent project Dragonrage! I met Jimmy on his YouTube channel PageOne Comics. 
I was really in the zone when I painted this one! Mark Goldfine was watching me work on it live in our Discord Channel and said I was going so fast he was having trouble keeping up! Jimmy Reyes loved is so much he honored us by putting it on the cover of the preview book. 
There's more news about this to come....but I can't share anything....Yet.