Isidora and the Immortal Chains
My teamwork with Mark Goldfine on the Dragonrage fanart inspired comic writer and creator G.A. Lungaro to commission a special alternative cover for his Lovecraftian style comic. He and I met on Discord and after a little chat we worked out just what he needed to show off his protagonist: a woman Herald to the King in Yellow with the will and power to aid humanity. I shared my design ideas with Mark and he understood right away the look I was going for. 
After a little back-and-forth he came up with the pencils and I dropped it into Photoshop for some painting magic!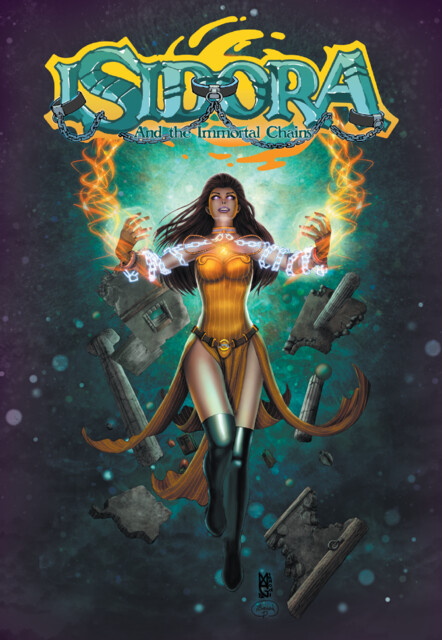 You can also get your hands on some gorgeous merchandise here: Isidora and the Immortal Chains Store.